Climate Justice: What it is, Why it Matters
January 13, 2024 @ 10:30 am

-

12:30 pm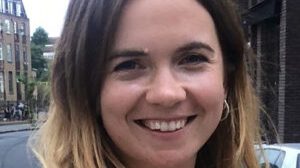 Whilst the climate crisis is being caused by wealthy and industrialised countries, the greatest impacts are being experienced by countries with very low individual carbon footprints. These countries also have the fewest resources for dealing with these impacts. Hear more from Izzy about this key issue and Global Justice Now's campaign to make sure that compensation is paid by the big polluting corporations, as part of the international compensation fund agreed at last year's annual world climate conference (COP27).
Event Timings:
10.30-11am Green Cafe: chat over fairtrade teas, coffees and biscuits about topical climate crisis issues, ACE's work and how to get involved.
11.00 – 12.15pm Izzy's talk and Q &A
12.15-12.30pm Closing remarks and notices
About Izzy MacIntosh – Izzie is the climate Campaign Manager at Global Justice Now. Since starting in the role, her work has focused on targeting corporate polluters and their climate-wrecking activities. Before joining the climate movement, Izzie was a migrant justice campaigner, focusing on immigration detention and deportations. This included being part of the team that brought the first legal challenge against the UK government's policy to forcibly remove people seeking refugee protection to Rwanda.
About Global Justice Now – GJN is part of a global movement to create a more just and equal world – mobilising people in the UK for change, and acting in solidarity with those fighting injustice, particularly in the global south. In addition and linked to the climate crisis, GJN is also currently campaigning on the impacts of 'Big Pharma' and corporate courts – tribunals held in secret that influence what is included in trading rules.
You can read more and get involved with Global Justice Now here: globaljustice.org.uk